Buyer Beware – Before You Buy a Business...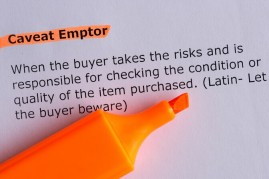 Caveat emptor! It's Latin for 'let the buyer beware' and it serves as an important message for people looking to buy a business.
Taking the plunge and buying a business can be exhilarating but terrifying. There are so many things to consider and you need to do your due diligence before you commit to buy someone else's business. There are plenty of administrative decisions to be made around finance, accounting software selection, business structures and insurances. Of course, once you get the business up and running there are more challenges including political and economic uncertainty, cybersecurity and technological change.
It all sounds daunting but making the right buying decision hinges on having all the key information about the business at your disposal. To make an informed buying decision you need to do a detailed review of the business's financial performance, operations, reputation and industry as part of the 'due diligence' process. For example, from a financial perspective: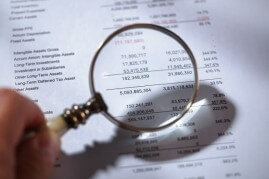 Have you received and analysed the financial records for the past 3 years including the profit and loss statements? Are there any trends developing – are sales or profits in decline? Do you have a strategy to turn them around and can you increase sales with the current resources? Here's an important tip, never rely on financial statements generated by the vendor's accounting system. You need to be working from certified copies of financial statements produced by an accountant.
Are the total sales broken down by product or service line? Do sales and purchase records reconcile to the bank statements?
Are there any one-off sales in the numbers that won't be recurring and if so, what is the likely impact on the profitability of the business?
Do a small percentage of customers represent a large percentage of sales?
Is there a list of plant and equipment plus fixtures and fittings that the owner intends to sell and where has the valuation come from for these items? Are any of the items under finance agreements?
Details of any stock being sold with the business and the valuation method. How will it be counted and valued at settlement?
Are you buying the accounts receivable/debtors? If so, do you have an aged listing of them?
Is a particular salesperson critical to the business success? If so, will you be able to retain that person in your employment?
This is really the tip of the iceberg from a financial point of view and there are numerous other things you need to research including:
Why?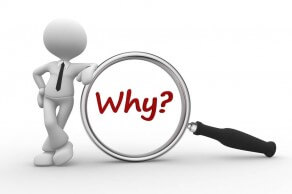 You know why you're buying the business but why is the current business owner selling out?  They might be retiring or suffering ill health but sometimes there's a hidden reason that they don't want to divulge. A new competitor might be opening up in the region or they may have just lost their biggest customer. Information like that could be a deal breaker or the asking price needs to be reduced in your favour. If you do your due diligence and ask all the right questions you reduce the risk and if the owner won't answer your questions, then it could be a red flag.
Industry Regulations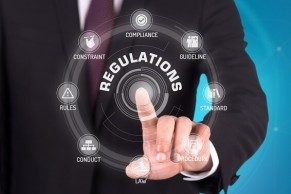 No matter what type of business you run, to operate legally, you have to comply with Federal, State and local laws and regulations. You could incur fines and penalties for non-compliance, so you need to be aware of the regulations and monitor any legislative changes.
There are employment, workplace relations and health and safety laws to consider and depending on your industry type, you might also need to comply with environmental protection laws.   
The Fair Work Ombudsman recently released the findings from a joint probe with the corporate regulator ASIC that revealed almost 100 underpaid workers. The operation targeted 48 first-time directors located in and around Melbourne's CBD and the investigation covered several industries including accommodation, food services, rental, hiring and real estate sectors. 22 businesses were found to be non-compliant with more than $40,000 in underpaid wages on behalf of 99 workers. The biggest offender was a noodle bar that owed 14 employees more than $8,500. Sandra Parker, the Fair Work Ombudsman, has warned that ignorance wasn't an excuse for underpaying workers - "If you are new to running a business, it is your responsibility to ensure you understand your workplace obligations before you hire any employees."
Privacy laws are also important to protect the sensitive information you might gather on employees. There are rules about how employers must save and secure this data.
If you're looking to buy a franchise you need to be extra careful. The Franchising Code of Conduct regulates the conduct of franchisees and franchisors, but the industry is littered with disputes. Make sure you understand your rights and obligations under the Code.
Your Customers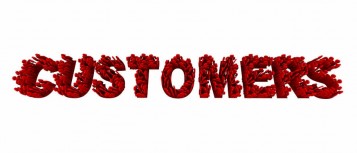 I'm sure you're familiar with the 80/20 rule that means 80% of your business comes from 20% of your customers. Your customer database is central to the sale of the business so make sure it is stored in an appropriate CRM system you can access or import into your preferred software package. Can you extract meaningful reports on customer activity like a history of all their transactions, last year's sales and their contact details. Is there a trend in their level of orders – increasing or decreasing? Are the biggest customers in decline or have they ceased buying from you?
The business vendor could be exiting for a good reason - their key customers or clients are leaving, gone out of business or have merged with another group. For professional service firms, the list of clients is normally attached to the contract of sale. 
Employee Retention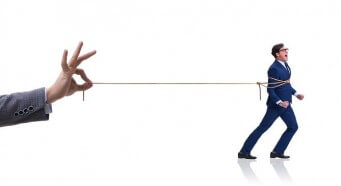 In some cases, the existing employees are the glue that binds the business sale together. Do you intend to retain them or replace them? Do they have long term relationships with key customers and will those customers take their business to their new employer?
Have a clear plan and strategy in place before you sign the contract of sale and be prepared to deal with the 'people' issues that come with changing business ownership. Communicate with employees to put them at ease and don't try and rock the boat early in the handover period.
Finally, it's an exciting time when you buy a business but make sure you do your homework and due diligence. There are so many questions you need to ask and so much research you need to do. Leave no stone unturned particularly if you are planning to invest a lot of money. Naturally, we are here to help you every step of the way if you're embarking down the path of buying a business.
This article forms part of our Business Accelerator Magazine. Download the latest edition HERE or browse other articles from this edition below:
---