Our People
Our team are dedicated to providing you and your business with personalised professional services. All our team members are committed to ongoing professional development so you enjoy the best technical tax, accounting and financial advice available. Below are the profiles on our team members.

Kim Lim - Principal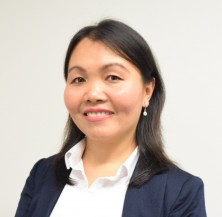 Background & Experience
Kim understands that running a business can be a roller coaster ride and from the outset she dared to be different. Her passion for small and medium sized business is infectious and Kim says, "There is a real sea of sameness about traditional accounting firms who are very focused on tax returns and compliance. We view the tax return as the start of the client process not the end because small business owners really want to grow their revenue, profits and their wealth. Sure, they need to do an annual tax return but they really want strategies to grow their business".

Kim recognises the entrepreneur's challenge of converting enthusiasm into profit. She maintains that if you want to grow your business you need to have solid foundations which explains why she advocates you always, "begin with the end in mind". As such, she insists clients have the right business structure (to protect their assets and minimise their tax), the correct accounting software (to minimise compliance costs) and an understanding of how to recession proof their business.
What makes Kim so different is her determination to help clients and her ability to inspire positive change in businesses. Over the years she has personally mentored hundreds of business start-ups and Kim has developed a number of tools to help new business owners fast track their success. Her clear focus is to help business owners grow their revenue, profits, business value and wealth. She says, "To succeed you need to set clear goals, develop a strategy and formulate a game plan. Most importantly, you need to implement which necessitates systems and discipline".
Her 'big picture' approach coupled with her ability and willingness to work in a hands-on capacity to achieve the best outcomes for clients is a real point of difference. Kim wants to help clients create wealth using tax effective strategies like negative gearing and superannuation which explains why a number of her clients own an investment property or have a self-managed superannuation fund.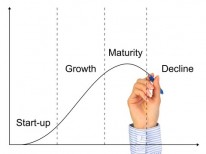 Kim has a real affinity with the local business community and she invests heavily in professional development to maintain her knowledge. Her caring nature and ability to translate technical tax matters into 'real world' advice has seen the practice grow significantly over the past few years. Not
only that, her passion has seen the practice develop niche areas including Medical Practitioners, Builders, Trades people, Cafes and Coffee Shops, Manufacturers, Franchises and Earth Moving Contractors. She is also recognised as a specialist with business start-ups, negative gearing of property plus self-managed superannuation funds.
Experience and Specialties:
Kim's specialist technical skills include tax planning, business structures, consulting and business planning. She is passionate about the success of her clients and her two decades of experience in public accounting and tax make her an expert in small business. See our section on Dealing with the ATO for examples of where she has helped distressed clients.
Her professional qualifications and memberships include:
Member of CPA Australia
CPA Australia - Certificate of Public Practice
Registered Tax Agent
Registered Self-Managed Superannuation Fund (SMSF) Auditor
Registered ASIC Agent
Masters of Professional Accounting
Bachelor of Business (Accounting)

Outside of Work: - Kim enjoys spending time with her family and friends. Her other interests include photography, camping, reading and travelling. She has been actively involved with her two son's interests in soccer and swimming for many years and volunteers in many community and school events. Kim lives locally and enjoys dining out and the mix of restaurants, cafes and shopping in the Hills District.
Contact: To contact Kim, call (02) 8824 7848 or email Kim@businessgrowthhq.com.au
Manish Bhargava - Principal
Manish primarily works with small and medium sized business owners.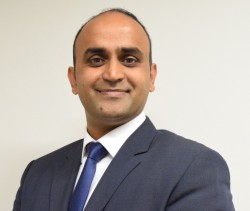 He takes time to understand each client's business and recognises that every client and their situation is unique. His primary objective with his clients is to solve their tax and financial problems, help them capitalise on new opportunities and ensure they avoid the pitfalls through the life cycle of their business.
"Our team goal is to be very knowledgeable about our clients' businesses," he says. "We want to understand their business and their specific industry issues. This helps us develop strategies and select the right tools to help them with financial reporting, tax planning, wealth creation and other business issues." In Manish's words, "There is money to be made, wherever you look, you just have to look closer".
Manish says, "Clients come to us looking for solutions to their tax, management accounting, succession planning and cashflow problems and we speak a language that our clients understand. We really help business owners understand their numbers, improve their results and help them spend more time working ON their business rather than working IN their business".
Experience and Specialties
Manish specialises in helping clients plan for the future with a focus on maximising profits and business value. He has significant experience in the building industry and related trades, franchises, business start-ups and investment propeties. He consults on a wide range of issues including costings, cash flows, business valuations, succession planning and asset protection. He has also had significant dealings with the ATO and your can read about some of his case studies here.
Professional Qualifications & Memberships
Masters of Business Administration
Diploma in Financial Planning
Six Sigma Green Belt
Accredited Mortgage Broker, Credit Representative of Connective
Outside of Work: - On the home front, Manish enjoys looking after his two boys. He coaches his boys soccer team and is an active P & C Member of the boys local school.
Contact: To contact Manish, call (02) 8824 7848 or email manish@businessgrowthhq.com.au
Jim Slivarovski - SMSF Audit Consultant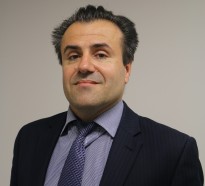 Jim is a specialist in self managed super funds and has worked with Business Growth HQ for many years. He has nearly 20 years of experience in public practice, across tax consultancy, management accountanting, SMSF & SMSF auditing. He is a registered SMSF auditor and runs his own independent SMSF Auditing business.
With years of experience under his belt, Jim is a highly regarded SMSF Audit professional. He continues to keep abreast with the ever-changing Superannuation regime with his ongoing commitment to professional development.
Experience and Specialties
Jim is our SMSF Audit Consultant and is responsible for auditing all of our Self-Managed Super Funds. He also works with a number of Not for Profit Organisations and completes some smaller audits for real estate agent clients and travel agencies.
Professional Qualifications & Memberships
Bachelor of Commerce (Western Sydney University)
CPA Accountant, Member of CPA Australia
CPA Australia Certificate of Public Practice
Registered Tax Agent
Registered Self-Managed Superannuation Fund (SMSF) Auditor
Outside of Work: - Jim is a soccer enthusiast and follows Sydney FC in Australia. He enjoys travelling overseas to visit relatives.
Contact: To contact Jim, call (02) 8824 7848 or email info@businessgrowthhq.com.au
Suhasini Gurram - Accountant
Suhasini commenced her professional career with us in 2014. She has built a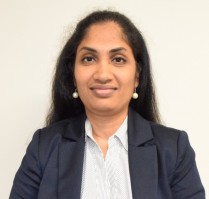 reputation for technical excellence and exceptional client service.
Suhasini has a varied background including bookkeeping and administration roles. She loves helping clients and enjoys a challenge. She has over 3 years experience in bookkeeping and is an expert when it comes to the various software programs on the market including MYOB, Xero, Quickbooks Online and Saasu. She is currently studying part time to complete her Diploma of Accounting. Her primary focus is compliance and assisting the senior team with business consulting.
Professional Qualifications & Memberships
Certificate IV in Bookkeeping (TAFE)
Pursuing Diploma of Accounting
Outside of Work: On the home front, Suhasini is busy with her daughter's interests at drama, dancing and pony club. She also loves travelling, reading, cooking and gardening.

Contact: To contact Suhasini, call (02) 8824 7848 or email suhasini@businessgrowthhq.com.au
Seak Houy Lau - Client Services Assistant/Bookkeeper
Houy joined us in 2015 to help with our ever-expanding client base. Ho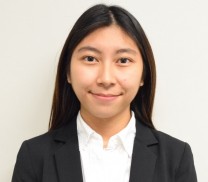 uy is our go-to person when new clients arrive with their books in a mess. She particularly enjoys the satisfaction of turning a 'shoebox' into a well-ordered set of financials.
She has over 2 years experience in bookkeeping and is very proficient when it comes to the various software programs on the market like MYOB, Xero and Quickbooks Online. Her role is focused on compliance work plus she also assists the senior team with business consulting tasks. Houy's responsibilities include managing the bookkeeping and ASIC related compliance work for our clients. She is meticulous and a hard worker.

Professional Qualifications & Membership
Studying Bachelor of Business (Accounting) at UTS Sydney
Outside of Work
Houy's favorite hobby is going to Taekwondo class as she believes that martial arts can develop the mind, body and spirit. She also loves travelling and has recently visited several Asian countries and plans to explore more in the near future.
Contact: To contact Houy, call (02) 8824 7848 or email houy@businessgrowthhq.com.au
Lucky Lau - Trainee Accountant
Lucky is a trainee accountant and he expects to complete his Bachelor of Busines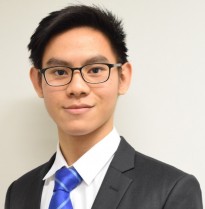 s (Accounting) in the next 2 years.
His role as a trainee accountant involves considerable bookkeeping work and he is also responsible for scanning documents and the filing system as we continue to work towards a 'paperless office'.
A combination of his dry sense of humor and compassion make him very popular with the team and all our clients in the trades. He manages to juggle his busy schedule with his studies and work with a permanent smile on his face!
Contact: To contact Lucky, call (02) 8824 7848
Business Growth HQ - Build Your Business & Grow Your Wealth