Marketing
As accountants we do more than just keep the score for our clients. Part of our client brief is to help you grow your business and your profits and in the digital and social age your marketing could be the difference between boom and gloom. Here at Business Growth HQ, our marketing expertise sets us apart from other accounting firms in Sydney and we believe it has the potential to give you a serious competitive edge.


Let's face it, consumer behavior has changed and most people now start their research for products and services online. We've jumped into the marketing trenches with our clients to help them convert their websites from 'online brochures' into 'lead generation machines'. We've helped clients across a range of industries produce targeted content including videos, animated videos, blogs, e-books and newsletters. Where required, we also help clients with their social media campaigns, search engine optimization and branding.No job is too big or too small for the team at Business Growth HQ.
I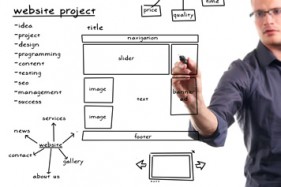 n the digital age you need to shift your marketing focus online. Increasingly potential customers start their research online and your website is often the first touch point with prospects. As you know, in business, you only get one chance to make a good first impression and your website is your 'online shopfront' and silent sales person working 24/7 to promote your business. It should be the hub of your marketing activities.

We can assist you with the development of your website including the identification of the key features and website functionality you might require. Next, we can provide advice and assistance with your content, search engine optimisation and even your video production. We'll make sure your website is responsive to all forms of technology including smart phones and tablets and explain how split testing might help you drive more traffic to your site. Over the years we have worked with dozens of clients and website developers to create affordable, quality websites that are designed to generate more traffic and more new business.
I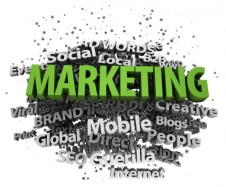 f you need help with your branding, corporate brochure, newsletter or want to harness the power of social media to win more referrals we can provide advice and direction. If you're looking for some breakthrough marketing strategies and business automation tools to help you transform your business into a smarter, faster and more streamlined operation, contact us today.
The latest website tools, video marketing and search engine optimisation techniques could give you the edge over your competitors. In fact, if you aren't using some of these tools or if you aren't in tune with social media channels to promote your business then you will probably never reach your profit potential.
We provide marketing information that the average accounting firm doesn't offer. For example, you can watch our webinar regarding how small business can harness the power of Google's Local Search:-

If you are looking to grow your customer database through inbound marketing methods or want to build your own YouTube channel we can guide you through the process. If you need to build lead magnets like e-booklets or publish an electronic newsletter we can help you.
THE PROCESS
First of all, we'll put your existing website under the magnifying glass. If your current website isn't generating leads and new customers then you're missing out. Generation X and Y consumers live online and we can help you target a younger generation of customers plus find answers to questions like - how many visitors come to your site every day, from what sources and devices do they come from and who exactly should you be targeting? We'll help you identify your 'ideal customer', your niche industries and specialist services to turn your website into an automated marketing machine and generate more leads and customers.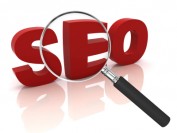 Next, we'll look at Search Engine Optimization tactics to drive more visitors to your website. We'll help you identify the primary keywords in your industry, what links point to your site and most importantly, what we can do with the actual website content to improve your page rankings with the search engines like Google.
Pay per click campaigns are another way we can help you attract more traffic. These paid online campaigns can help you lift your search results, even on competitive keywords like 'tradesman Sydney'. They can be easily tracked and measured and they are also really flexible, you can start them from today and if you want, stop them tomorrow.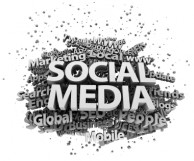 Another great way to make your business more visible to global markets is to ramp up your activity on Social Media. We'll work with you to select the channels that best suit your firm, develop customised strategies to reach your target market and then monitor and maintain your positive online reputation.
Finally, we can also assist you with other marketing strategies and techniques including email marketing, mobile marketing and traditional offline marketing.
READY TO GROW YOUR BUSINESS?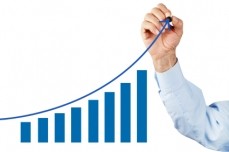 We are so much more than just tax accountants. We are 'business and profit builders' who offer you practical marketing advice to help your grow your business, your profits and ultimately your family wealth. Unlike our competitors we strive to help you reduce the time and cost associated with bookkeeping and GST compliance so together we can spend more time working ON your business and your marketing. It's like a jungle out there and our mission is to help you eat your competitors alive which requires you to have a serious point of difference.
If you're a committed and ambitious business owner looking to accelerate your business success we invite you to book a FREE, one hour introductory consultation to discuss your business or marketing needs. You can expect practical business, tax, marketing and financial advice designed to help you build your business and grow your wealth. To book a time, contact us today on (02) 8824 7848 or complete your details in the box at the top of this page and let's get to work ON your business.
Business Growth HQ - Build Your Business & Grow Your Wealth