Accountants Blacktown
Welcome to the Business Growth HQ, an innovative accounting and business advisory firm that specialises in helping ambitious business owners grow their revenue, their profits and their wealth.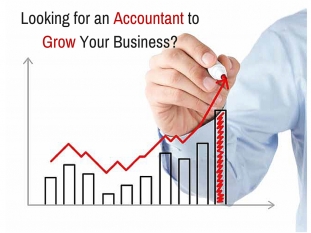 One of our points of difference compared to other accounting firms in the north west region of Sydney is the fact that we view the tax return as the start of the client process, not the end. In fact, it's our services beyond tax returns and financial statements that distinguish us from other suburban accounting firms. We do more than just 'keep the score' for our clients and if you need assistance with your marketing including your branding, website, videos, digital publishing or social media strategies we have the experience and skills to accelerate your business growth.
If you're looking to minimise the cost of compliance you've found the right accounting firm. We want to be your accountant not an expensive bookkeeping service so we'll help you select the right software for your business that matches your business needs with your level of accounting skill. Where required we will train you or your team to use the most appropriate program which means you save time, money and frustration. It also means we can turn your compliance work round much faster and together we can spend more time working on your business and your marketing. We support a number of accounting software programs plus we are advocates for cloud based bookkeeping solutions like Xero, Saasu, Sage One and Quickbooks Online.

Our clients span the entire business life cycle, from start-up right through to sale and having mentored hundreds of clients through the start-up phase of operations we have earned a reputation as business start-up specialists. On an industry level we have also have built a specialist reputation with the various building trades, franchises, earth moving and excavation industry, cafes and coffee shops and medical centrs. Our clients come from all around Australia and we can assist you from the comfort and convenience of your own home via the internet and technology and offer you after hours access including weekend consultations. No job is to big or too small for the team based in the Blacktown - Bella Vista area of Sydney.
We recognise the fact that business owners crave more sales, more customers and more profit so we also give you access to one of the world's most successful

marketing programs, the 'Business Growth System'. It contains more than 80 breakthrough marketing strategies supported by videos, templates and checklists. Access to this 'vault' of resources would normally cost you $500 per month, however, as a client of the firm you get FREE access. In addition, when you join the firm you also get unlimited access to the 'Grow Your Business in 5 Days' video training course that could have a massive impact on your future business growth.
Here at Business Growth HQ we have a small firm personality with big firm capabilities. You can read more about our 7 points of difference here and we invite you to book a FREE, one hour introductory consultation to discuss your business needs. At that meeting you can expect practical business, tax, marketing and financial advice designed to help you accelerate your business success. To book a time, contact us today on (02) 8824 7848 or complete your details in the box at the top of this page. We look forward to working with you to create a more profitable, valuable and saleable business.
Business Growth HQ - Build Your Business & Grow Your Wealth