Cents Per Kilometre Rate Change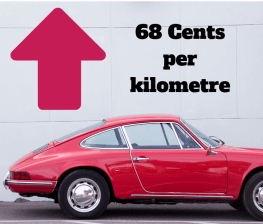 The rate for work-related car expenses has increased for the income year starting 1 July 2018. It is now 68 cents per kilometre.

This applies if you have chosen to use the cents per kilometre method for calculating work-related car expenses and will remain in place until the Commissioner decides it should be varied.
If you are paying your employees a car allowance in excess of 68 cents per kilometre, you need to withhold tax on the amount you pay over 68 cents.
More information is available on the ATO website or contact us if you are in doubt.
This article forms part of our December 2018 Business Accelerator Magazine. Click HERE to download a PDF of our latest edition or select other articles below:-

---