Video Killed The Radio Star... But Can Grow Your Business
If you're a music trivia buff we're sure you're familiar with the 1979 hit single for The Buggles, 'Video Killed The Radio Star'. This annoying (but catchy) song was a huge hit and 35 years later some of the lyrics provide a valuable message for every Australian business owner.
Video is now a critical part of the marketing landscape and YouTube is the second biggest search engine behind Google. According to Cisco, by 2017 two-thirds of the world's mobile data traffic will be driven by video. The statistics around video are compelling including: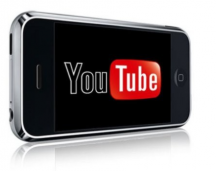 78% of people watch video online at least once a week
55% watch video online every day
57% of consumer internet traffic will come from video by 2015
500 years' worth of content is uploaded to YouTube every day
700 YouTube videos are shared on Twitter every minute
In a marketing sense, online video content is 'white hot' at the moment because it works.
Search Engine Opimisation (SEO)
Research suggests that the top listing in Google's organic search results receives 32.5 percent of the traffic compared to 17.6 percent for the second position and 11.4 percent for third position. The traffic falls away from there so if you want to get found on Google you need to be on page one and in the top three organic (not paid) listings. The research also showed a significant drop in traffic from Page 1 to Page 2 results. On average, page 1 gets 91.5% of all traffic while page 2 manages less than 5% and page 3 just over 1%.
Plenty of website 'spruikers' will tell you they can get you a listing on page one but there's no silver bullet with SEO. Quality original content is still king but one thing has emerged, you're 53 times more likely to get a page one listing on Google with video content on your website. Clearly, video should now be part of your marketing arsenal because the population have small television screens in their pockets disguised as smart phones. Gen Y have come of age and they expect video communication. If your target market includes 14 to 40 year olds then you need to deliver it to them.
Not Ben Hur!
Producing video is a process and just like any other marketing strategy, it requires planning. In 2014 every business owner needs to be a publisher. You may not have the resources, experience or budget of a Hollywood producer but digital video production is relatively simple courtesy of modern day cameras (even on mobile phones) and desktop editing software. It's important to note that you don't need to make every video a 'Ben Hur' production. You might have a video that is your 'signature' piece of content that sits proudly on your website's home page while a number of secondary videos sit elsewhere on your website. They could be simple product demonstration videos that don't need the polish or production quality of a high impact corporate video.
It's fair to say that a lot of people get caught up in the cosmetics of websites. They think it needs to be 'pretty' to be found by the search engines but the fact is, Google is 'blind'. Similarly, people creating videos get caught up in appearance and lose sight of the real purpose. They get blinded by the little things and lose sight of who they are targeting - their ideal customer. Precisely what do you want them to do after they've watched the video? Is it educational and solving their problem? Will it bring them closer to buying from you and this doesn't mean a direct sale, it might simply help to build trust in your business and your brand. Does the video resonate with your target market?
In terms of content, ideally your videos should be entertaining and relevant to your audience. Just like any marketing, you need to understand your audience and remember, your viewers don't want to be sold to anymore. They want entertainment, education and value.
Avoid These Mistakes
There are certain things you can't afford to slip up on when producing your videos.
Firstly, sound quality must be clean and crisp. Viewers will forgive bad video footage quicker than they will forgive bad audio so use a clip on microphone rather than just rely on a camera microphone. You also need to have a stable platform for your camera so a tripod is essential. Make sure your camera is at your eye level. Consistent lighting is important to avoid shadows and a good quality camera will make a difference to the finished product.
It's also important to understand how YouTube works and that includes using titles, descriptions and keywords on your videos. Also make sure that tags have variation with both common and specific words. Finally, you want your viewers to respond to the video so make sure you ask questions. Don't rush out and start producing videos tomorrow unless you plan and script them and make sure you understand the purpose of each video.
The search engines crave video content and if you ignore this shift in consumer behaviour then the Buggles lyrics might come back to haunt you including the line, "Pictures came and broke your heart".